Local Marketing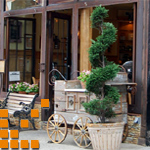 Interesting Articles & Posts About Local SEO and Marketing
Hotpot vs Yelp vs Facebook - Local SEO practitioner David Mihm looks at Google's HotPot and how it may challenge Yelp and Facebook.

What's Next In The Evolution Of Local Search? - A roundup of the state of local search as well as some predictions for 2011.

5 Steps to Dominating Local Search - There's lots more than 5 steps involved but this American Express article outlines the basics.

Online Advertising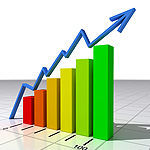 Interesting Articles & Posts About Online Advertising
Sites Ally Against Google's Local Ads - Yahoo, Yelp, MapQuest and other leading local sites have teamed up with YextTags.Com to try and keep Google from running away with the Local Ad market.

The $8 Billion Do Not Track Prize - With the FTC considering enacting a 'Do Not Track' option, consumers may lose out while large publishers come out ahead.

The Year of Facebook - Facebook's advertisers who previously saw low-click-through rates and poor conversions report better performance - marketers budgeting for Facebook ads along with search and display.